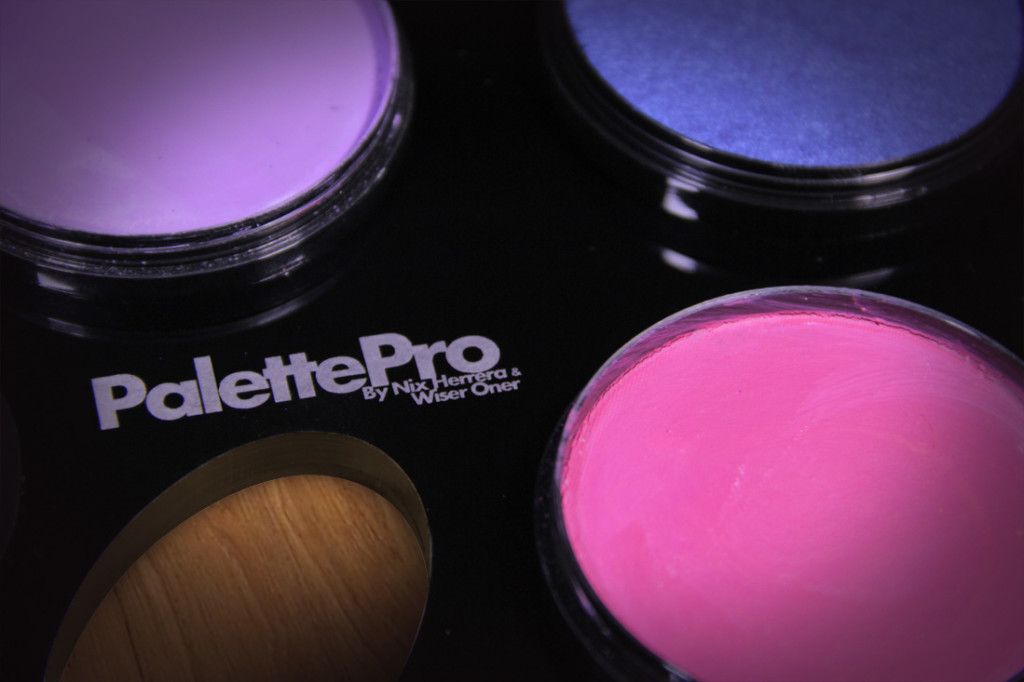 Introducing a tool designed by body painters FOR body painters, the PalettePro is a must have for your Body/Face Painting kit!  Designed by Nix Herrera and Wiser Oner, this tool is able to hold 3 cakes of your favorite body paint and features a light-weight ergonomic design that is easy to hold in your hand and work with. No more messy hands from trying to hold 3 cakes in your bare hand! No more dropping cakes out of your hand onto the floor!

Each PalettePro also features :

-Anti spill edge to help prevent drips and spills from your palette!

-Precisely sized holes for your cakes w/ pop holes underneath for popping out cakes to easily change colors!

– 6 various sized brush holes, compatible with many of your favorite brush brands!

– Available in Right and Left handed models!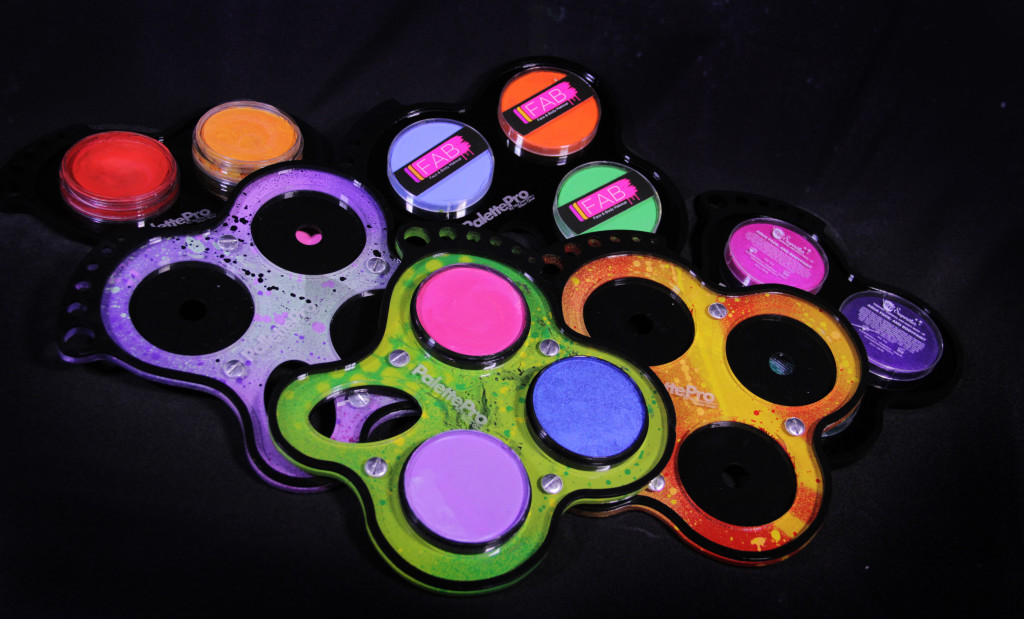 -Compatible with your favorite paint brand!*
Mehron
WolfeFX
Fab
Superstar
Chameleon
TAG
Global
Diamond FX


-Available in Black or Custom Color/Special Edition!
-Made to order!
-Ships Worldwide

A great addition to your body art arsenal!

*Please note: PalettePro will hold 3 of the same brand makeup cakes.
*Makeup cakes NOT included.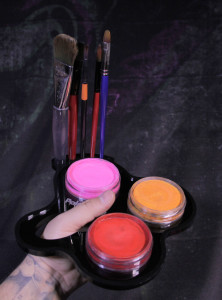 Purchase at my Etsy shop!