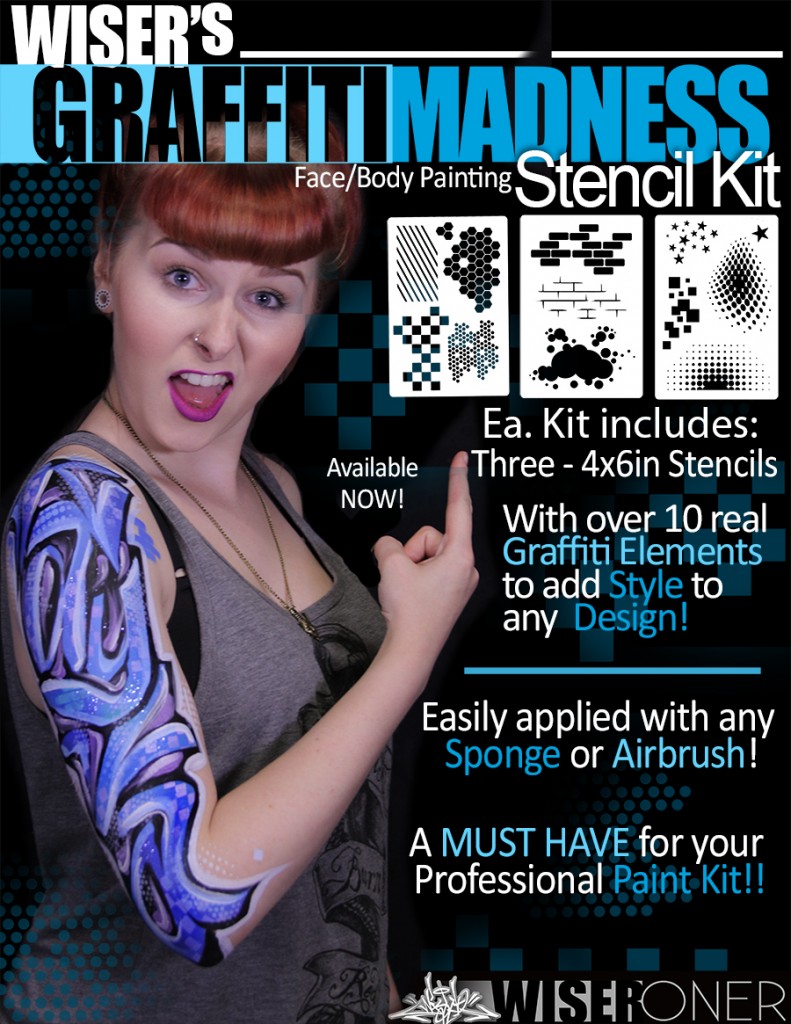 Stenciling is a visual art technique that is easy to achieve for every skill level of artist, and this stencil can add perfect movement, excitement and graffiti flavor to your existing designs!
The Graffiti Madness Stencil Kit includes Three – 4"x6"in. stencil cards, with over 10 different design elements providing inspiration for endless fun!  Each laser cut stencil is durable, easy to clean,  and easy to use with any sponge or airbrush. Great for use with any water or alcohol based liquid or cake make up product. Even split or Rainbow cakes!
These graffiti stencils were designed by Wiser to mix & match shapes & colors to create an endless variety of flair to add to any of your designs – it is super easy, and like graffiti it is fast and fun!
Great for adding some extra pop on everything from airbrush tattoos &  hand painted arm designs to fashionistic face paints and makeup looks! Precision designed for perfect placement on face or body, These tools are a must have in your face &  body art arsenal!
Price:$29.99 USD +tax & Shipping
To support Wiser directly please purchase with Paypal or major Credit Card by Clicking the Buy Now button!
Currenlty available only in North America. International availability soon.
To purchase please click here!
Wiser has used his stencil on his most famous recent body paintings! Now YOU can use these same elements in your designs!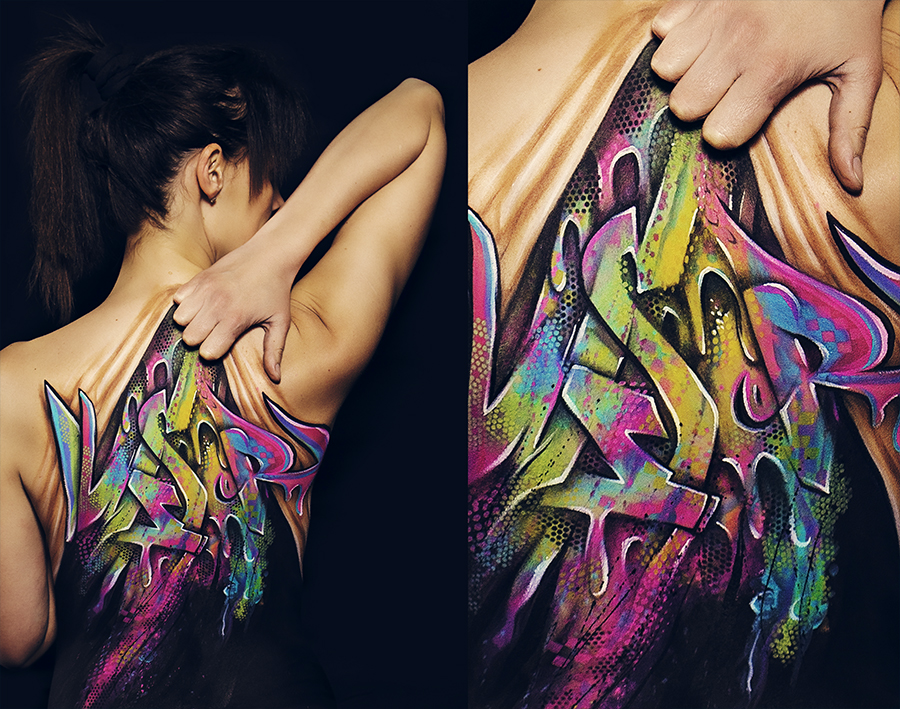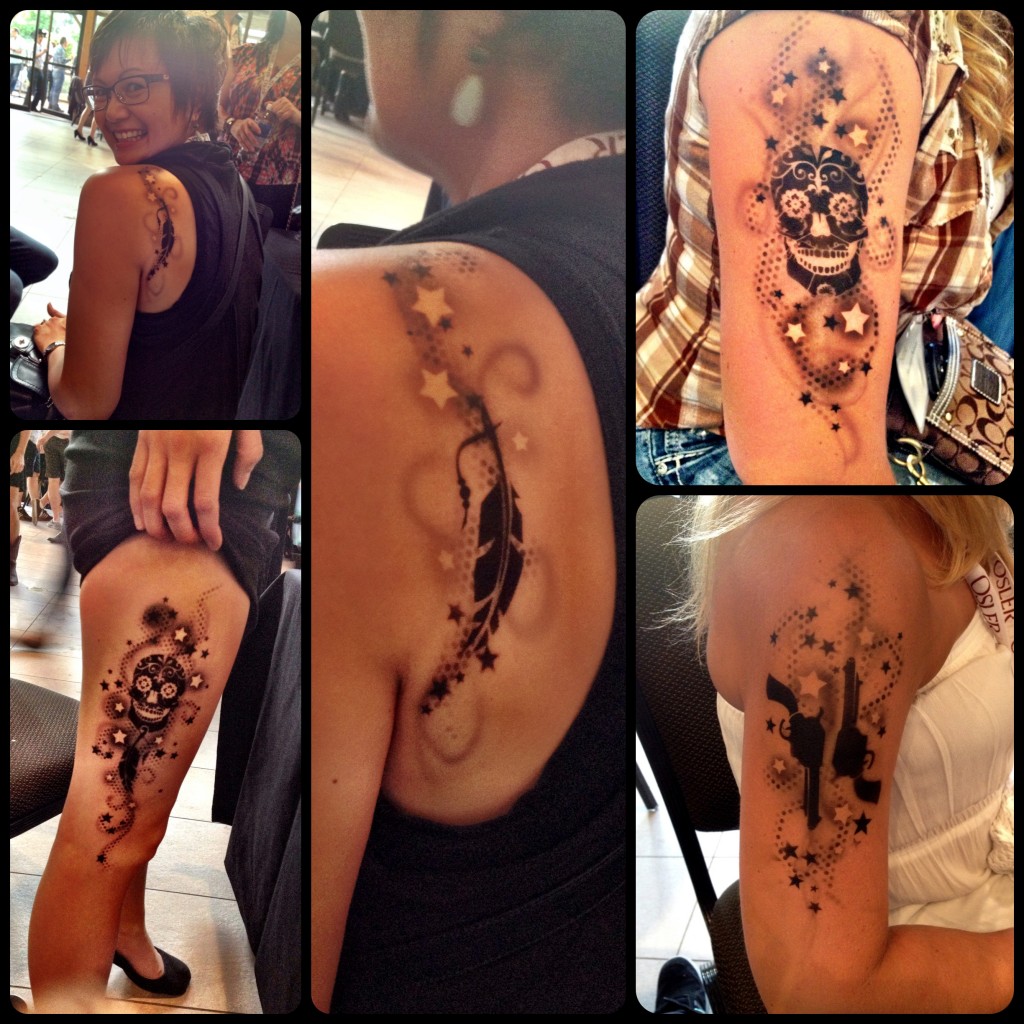 Add some wild graffiti elements to your airbrush tattoos and your clients will be WOWed!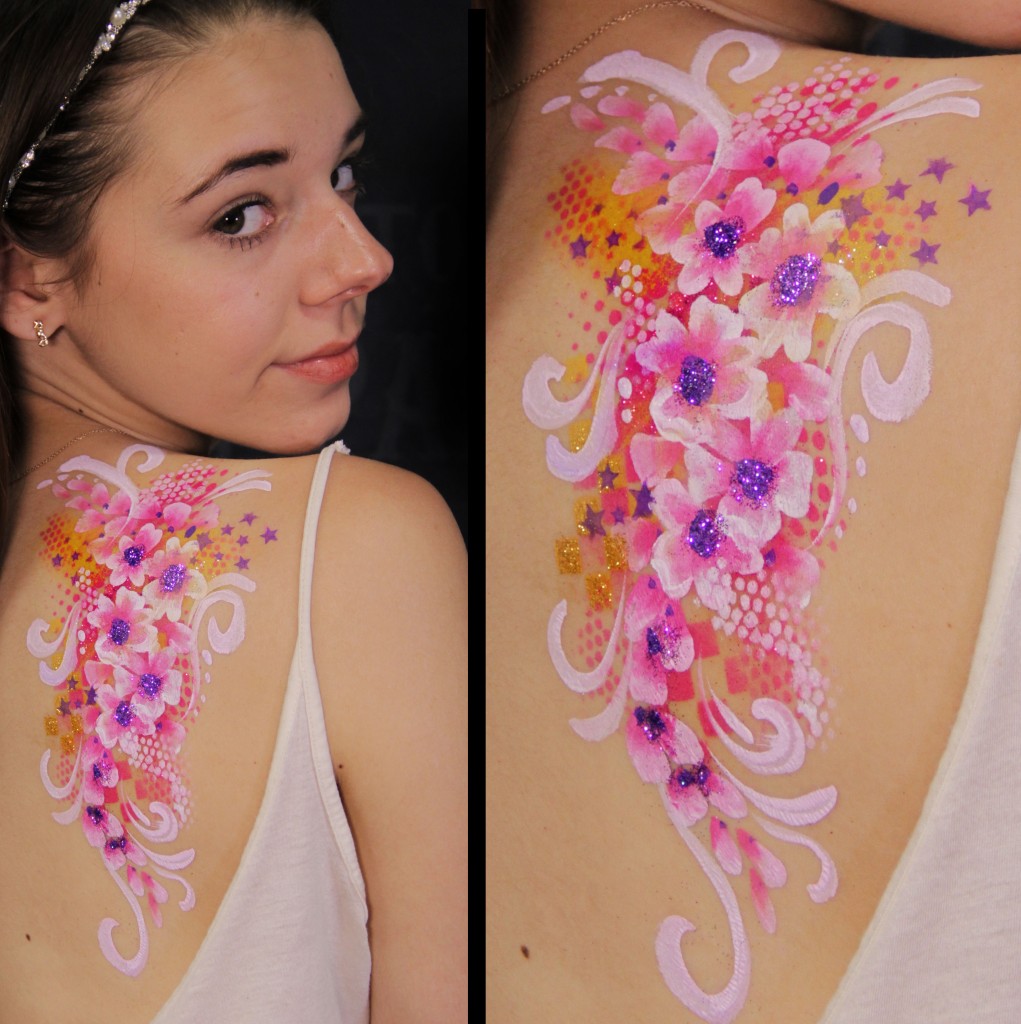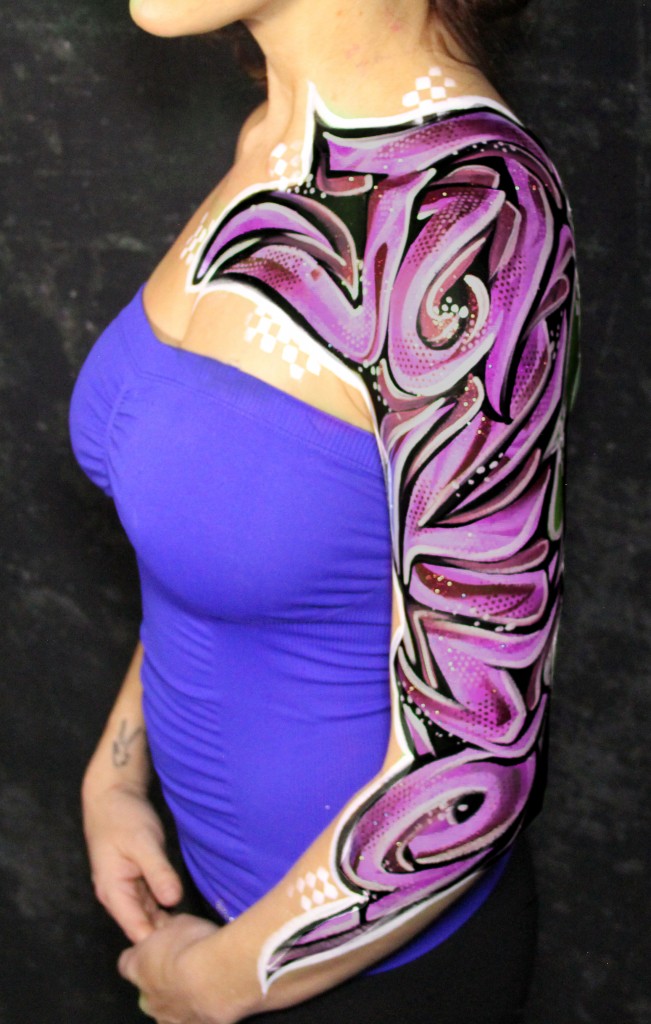 Use the graffiti stencils to add eye-popping backgrounds to simple arm paintings for some real excitement!…. And of course you can use it to trick out your graffiti fill designs too! Perfect for those who have taken my graffiti workshop!